(May 30, 2019)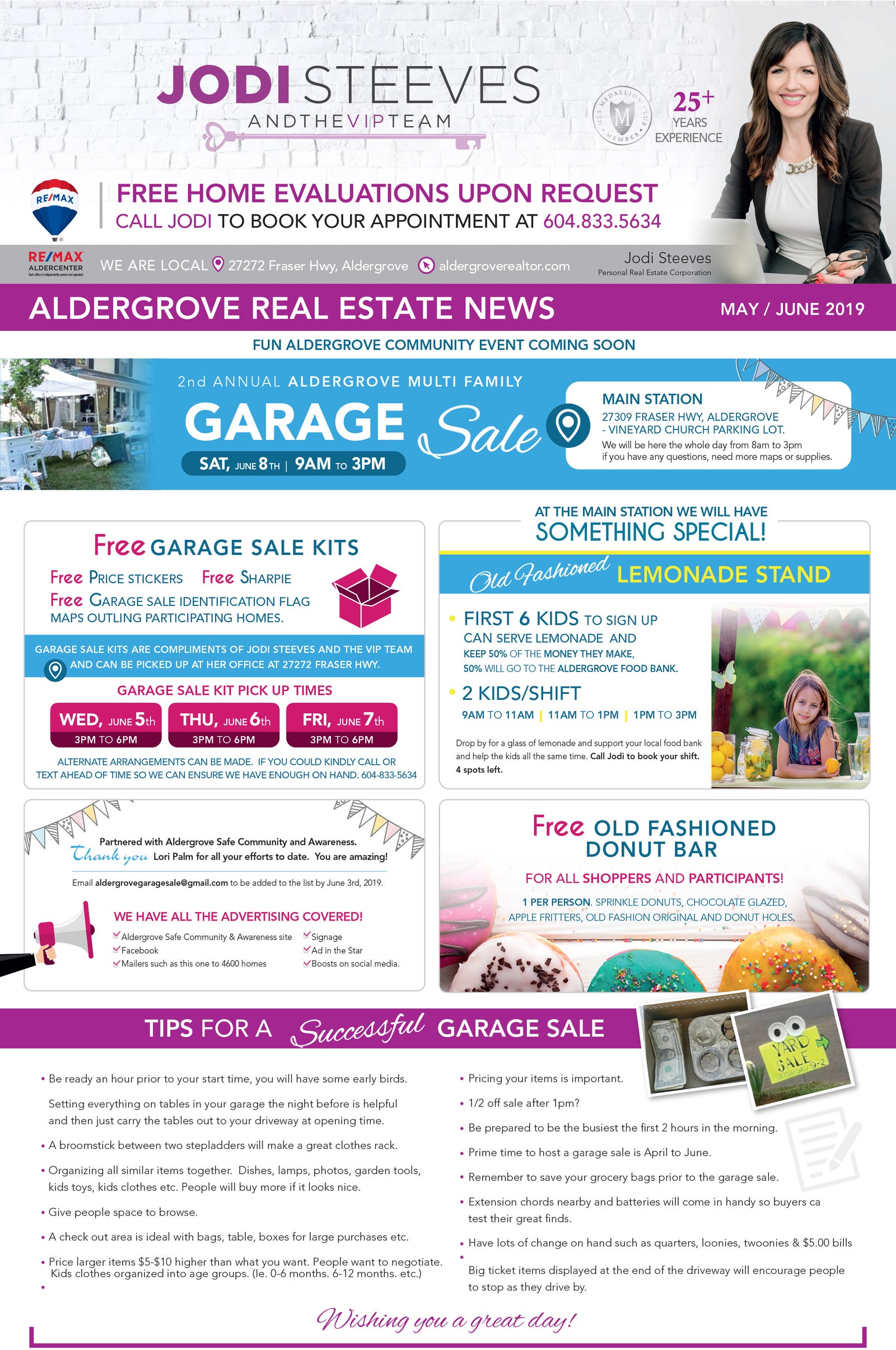 (May 07, 2019)
The average Aldergrove/Langley couple qualify for $437,000.00 with 20% down making their real estate options limited.  They can buy a condo, an older townhome, relocate or buy a 50% ownership in a house.
Many young families are choosing to relocate to Kamloops, the island, the prairies or back east rather than staying local due to the high real estate prices.
.
They could join forces but there is limi...
read more
.
(May 06, 2019)
Aldergrove Wide Garage Sale 
Saturday, June 8th 9am to 3pm
Main station will be set up at the Vineyard Church parking lot at 27309 Fraser Hwy.
Jodi Steeves and the VIP team and Aldergrove Safe Community & Awareness have joined forces
to bring you a fun neighbourhood garage sale.  Come on out and meet some neighbours while you hunt for some great finds.
FREE DONUT BAR
. Free donut for each participant and...
read more
.
Categories
Archives

Subscribe To This Blog