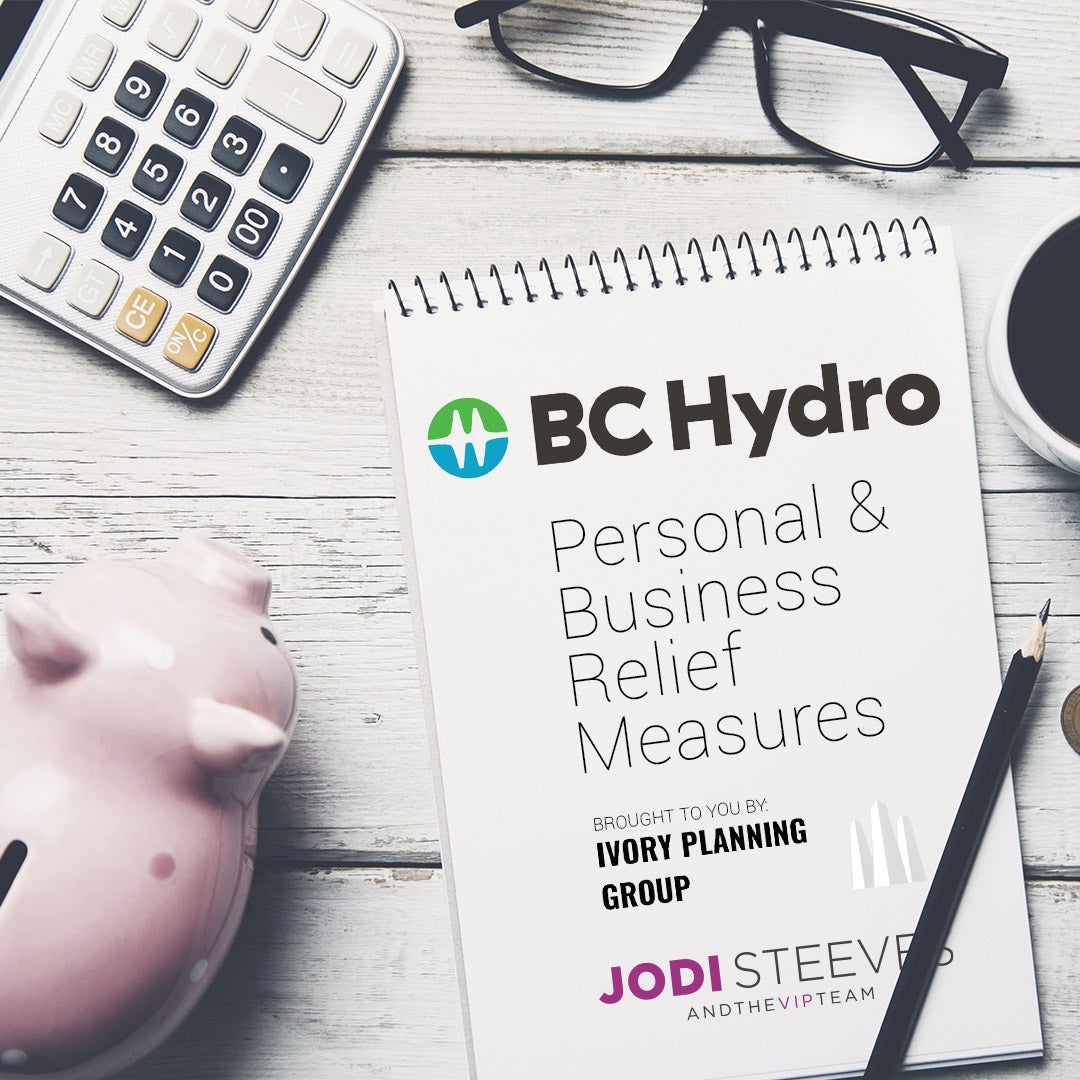 ‌


As a response to the financial strains that are being placed on its customers, BC Hydro has introduced a financial relief effort called the Covid-19 Relief Fund.
This effort aims to provide support to both BC Hydro's residential & business clients who have been effected by Covid-19. Please read below for more details and what options might be available to you.
For residential customers:
If you or your spouse/partner have stopped working due to Covid-19, you may be eligible for three months of bill credit based on your average consumption.
To be eligible for the Covid-19 Relief Fund for residential customers:
·

       
Being laid off
·

       
Workers that remain attached to their company but are without employment income
·

       
Being unable to continue earning self-employment income
·

       
Being quarantined or sick with Covid-19, or taking care of a family member who is sick with Covid-19
·

       
Having children who require care or supervision due to school or daycare closures
You must be able to upload verification of eligibility, such as your approval for the B.C. Emergency Benefit for Workers, approval for Employment Insurance, or a supporting document for your Canada Emergency Response Benefit application such as a record of employment or a closure letter from your child's daycare

Your average monthly electricity consumption must not exceed 2,500 kWh
There is a maximum of one Covid-19 Relief Fund bill credit per household.
If you are eligible, you can apply anytime until June 30, 2020 to receive the credit.
Please follow this link to apply
For small businesses:
If you own a small business that needed to close due to Covid-19, you may be eligible to have your business' electricity use charges waived for up to three months.
To be eligible for the Covid-19 Relief Fund for small businesses:
You need to be a business account holder and have had your account prior to March 31, 2020

Your account must be on the Small General Service (SGS) rate, which includes rate schedules: 1300, 1301, 1310, 1311, 1234 and 1205
·

       
The following SGS rate accounts are ineligible: government agencies, public and private schools (including post-secondary), large retail and national companies, stratas, and unmetered services
You have temporarily closed your business and ceased operations due to a government order or because of a reduction in business on or after March 15, 2020 due to Covid-19

You must upload information to demonstrate that your business is closed, such as a copy of a notice to your customers that you're temporarily closed
If you have more than one eligible business account on the SGS rate, you can apply to get the charges waived for up to five accounts.
E
ligible business customers can apply any time before June 30, 2020 to have their business' bills waived for April, May and June.
Please follow this link to apply.
Disclaimer


We have included in this company update general information and commentary on financial planning and wealth management topics that we think may be of interest to you. Although we do our best to provide accurate information, we cannot guarantee that what you read will be applicable to your personal situation. This update is NOT to be considered or used as financial advice, and any implementation of investment, accounting, or financial planning strategies should be discussed with your advisory team first.   
Please feel free to unsubscribe at any time by clicking 'unsubscribe' at the bottom of the screen.