Prestigious industry survey reveals RE/MAX agents averaged 15.6 transaction sides, while agents with all other brands averaged 7.0.
At a time when a real estate agent's experience and ability to navigate tough terrain have never been more important, a new industry report confirms that RE/MAX agents are far more productive than the norm.
According to the
2020 REAL Trends 500 survey
, a widely followed ranking of large U.S. real estate brokerages, RE/MAX agents averaged twice as many transaction sides as competing agents – for the 10th consecutive year. Additionally, RE/MAX once again had the most brokerages qualify for the rankings. Of the 1,711 participating brokerages that qualified for the survey, 31% were affiliated with RE/MAX.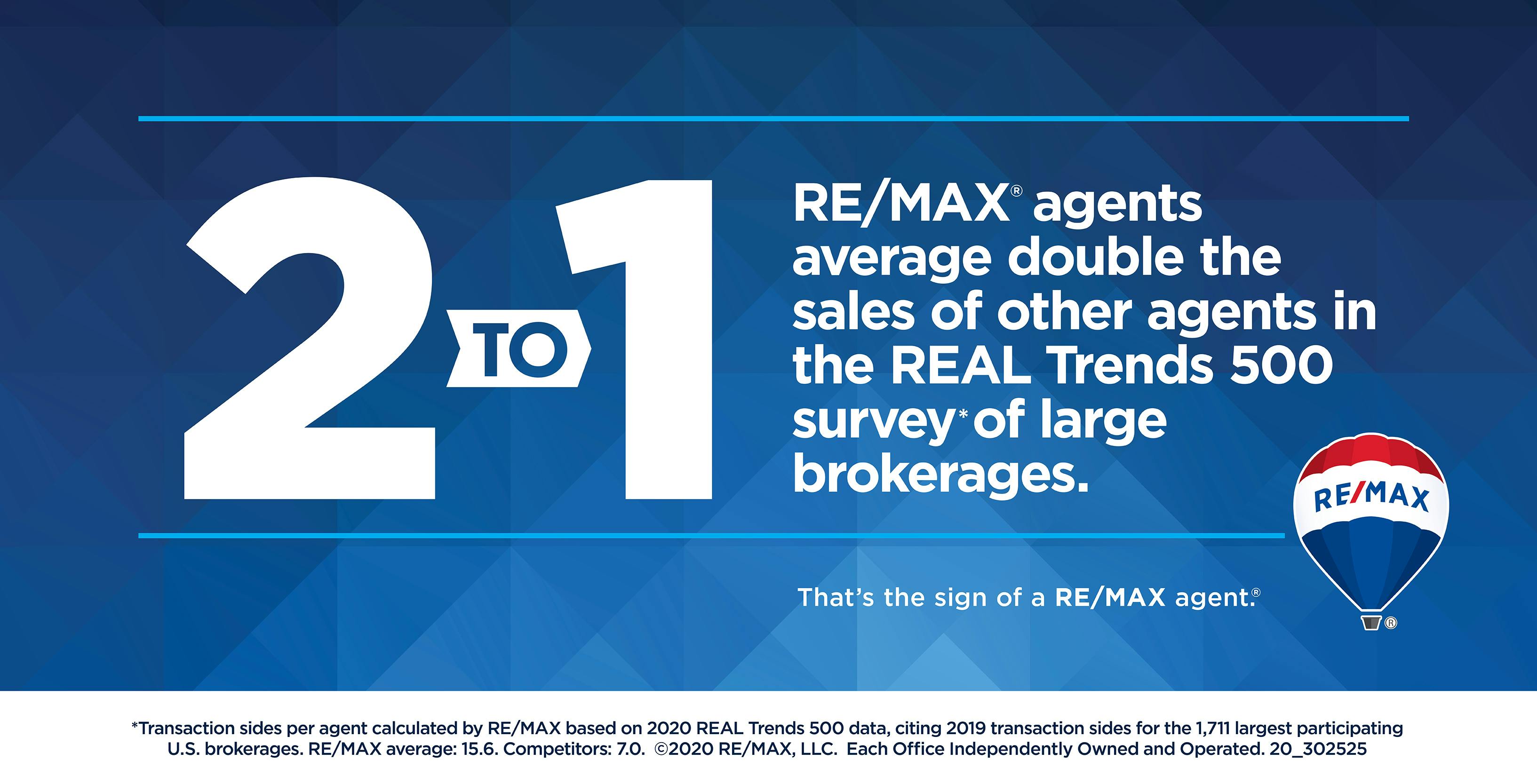 Other highlights from the survey include: When all brokerages in the survey are ranked by sides per agent, 86 of the top 100 are RE/MAX firms. Their agents averaged 30 home sales each in 2019.  In addition to leading the field in per-agent transaction sides, RE/MAX agents also averaged $4.5 million in sales volume, 72% higher than the $2.6 million average of all other agents in the survey.View the
2020 REAL Trends 500 Report
.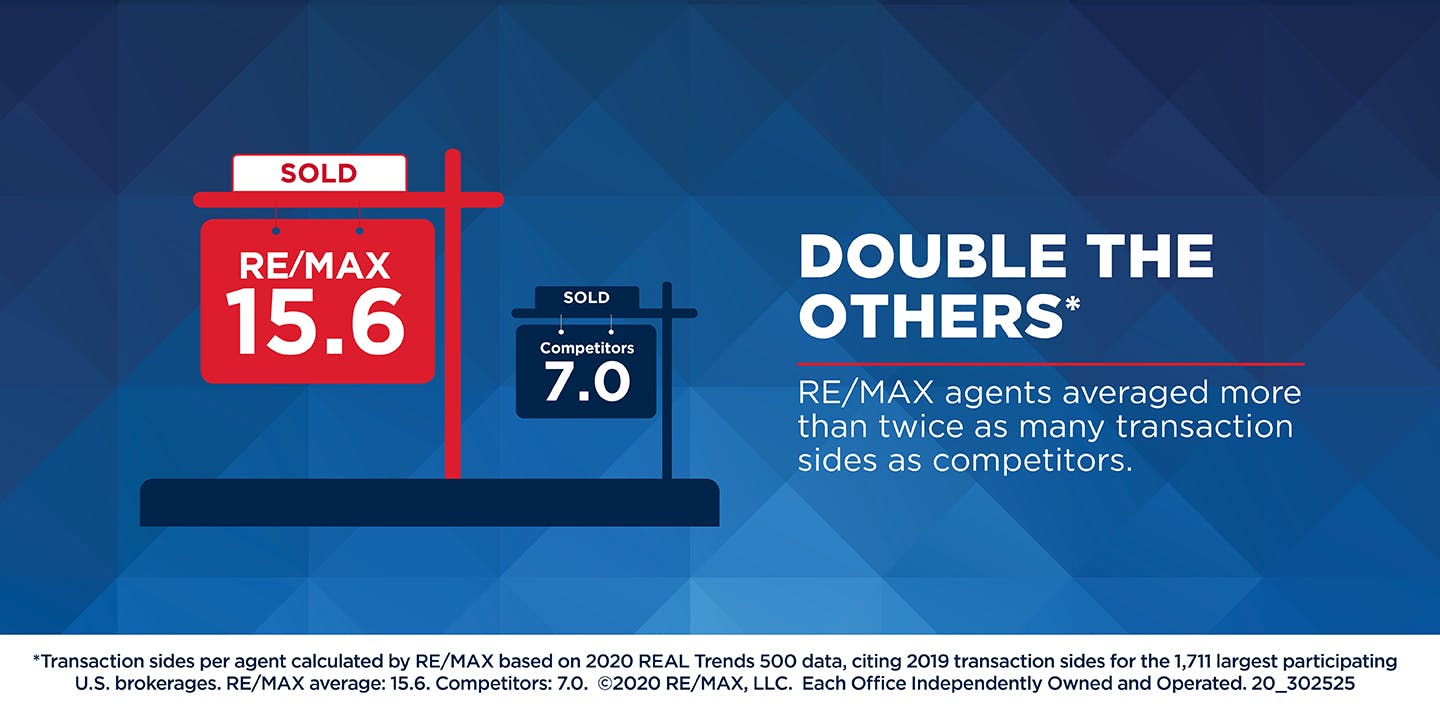 RE/MAX Results
, a brokerage based in Eden Prairie, Minnesota, made this year's rankings in the Billionaires Club, a designation reserved for top brokerage firms in the U.S. that closed at least $1 billion worth of real estate in 2019. "Being named the top RE/MAX franchise in the country for total closed sides is a huge accomplishment," says Brenda Tushaus, Chief Executive Officer of RE/MAX Results. "We owe this honor to our amazing sales executives and dedicated staff. They work hard every day so our clients have a home, a place to shelter when times are good and in times of struggle. We are strong because of them."
James O'Bryon, Chief Executive Officer of
RE/MAX Gold/ONE
, which has over 80 offices across California, says of the ranking, "Our ranking as the #1 RE/MAX company in sales volume and the #14 brokerage overall is a testament to the agents, staff and leadership who made it happen throughout the state of California. We worked together toward this accomplishment for 27 years, through so many opportunities and so many challenges. Now the question becomes: 'What can we accomplish next?'"RE/MAX Alliance/Equity Group ranked among the top RE/MAX brokerages in the REAL Trends 500 with 37 offices and nearly 15,000 transaction sides. Chad Ochsner, employing broker of
RE/MAX Alliance
says, "It's an honor to be included on this prestigious list of industry leaders. We are so proud of the agents from RE/MAX Alliance and RE/MAX Equity Group and their tremendous accomplishments year after year. Congratulations to ALL RE/MAX brokerages who made the REAL Trends 500."Now, more than ever, homebuyers and sellers need professional, trusted and adaptable real estate agents to help them navigate one of the biggest financial decisions of their lives.
https://news.remax.com/real-trends-500-remax-agents-outproduce-competition-for-10th-straight-year