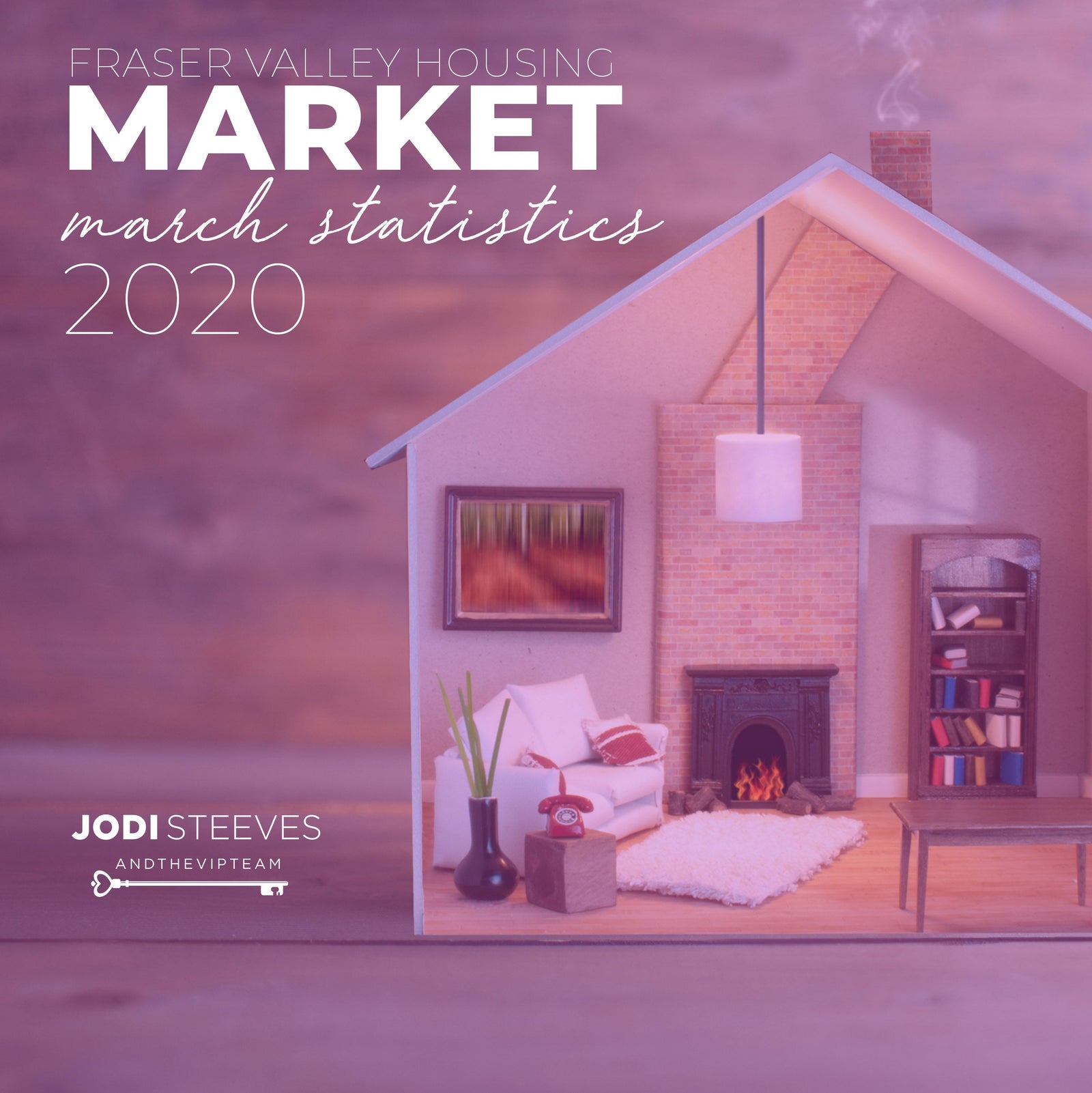 By the end of March, the FVREB processed a total of 1,441 sales on its MLS®, a 7 per cent increase compared to sales in February 2020, and an 18 per cent increase compared to the 1,221 sales in March 2019. During the first seven business days of the month, property sales were tracking 60 per cent higher compared to the same period in March of last year, however finished significantly lower.Chris Shields, President of the Board, observes, "Sales were steadily increasing as is typical moving into spring, and then understandably and necessarily, they started to decline. We serve the public and we understand it is very challenging to buy or list a home while maintaining physical distancing, however if you need us, know that we are here for you." "We are grateful that the BC government has designated real estate an essential service, and accordingly, our industry has implemented numerous measures to mitigate and manage risk. We have suspended open houses, restricted showings, pivoted to using technology as much as possible, and are urging Realtors in the middle of completing transactions with their clients to do so electronically."The Board received 2,666 new listings in March, a 4 per cent increase compared to February's intake of 2,557 new listings. In the lead up to March 10, new listings were tracking 3 per cent higher compared to the same period last year.  By month end, new listings finished 7 per cent lower compared to March of last year taking the number of active listings to 6,083, an increase of 6 per cent compared to February's inventory and a decrease of 13 per cent year‐over‐year. Shields adds, "A Realtor's duty is to protect our clients. Now, as a society, we all have a duty. We are urging consumers to follow all recommended health and government guidelines and are committed to doing our part for as long as necessary."
In March, the average number of days to sell an apartment was 27; 28 for townhomes and 38 for single family detached.

So far the first 5 business days out of 20 business days in April 2020 in the Fraser Valley we are seeing listings down 54.7% compared to March 2020 and sales are down 38.7%.  We will keep a close eye on the market and keep you updated.
If you find yourself needing to buy and sell during these uncertain times we are here and ready to lend a hand. Ask about our SAFETY PROTOCOL that is in place while you transition from one home to another. 
Please reach out if you would like to chat more about how the market may react in the coming months.

Jodi Steeves


jodi@jodiandthevipteam.com


604-833-5634!