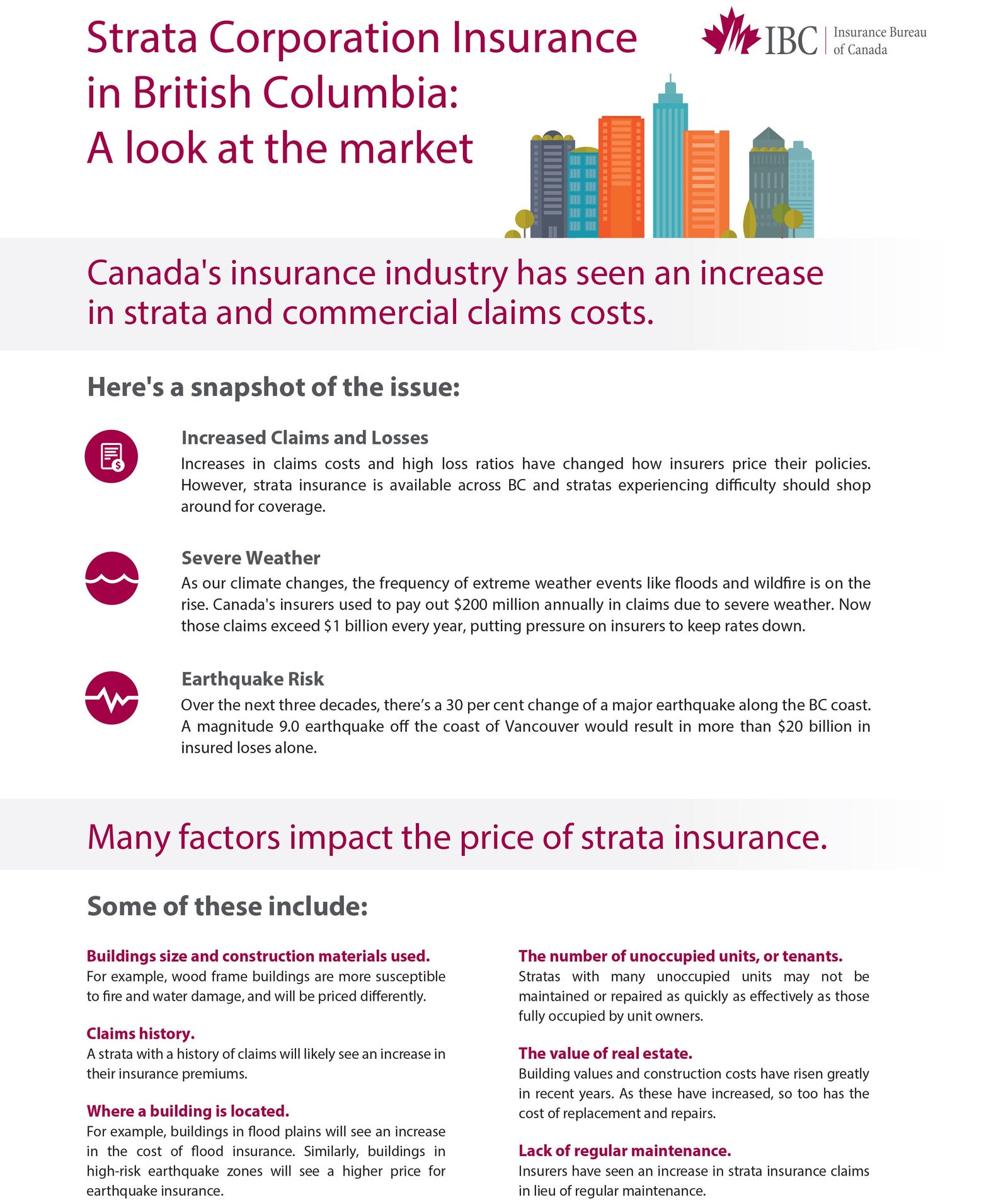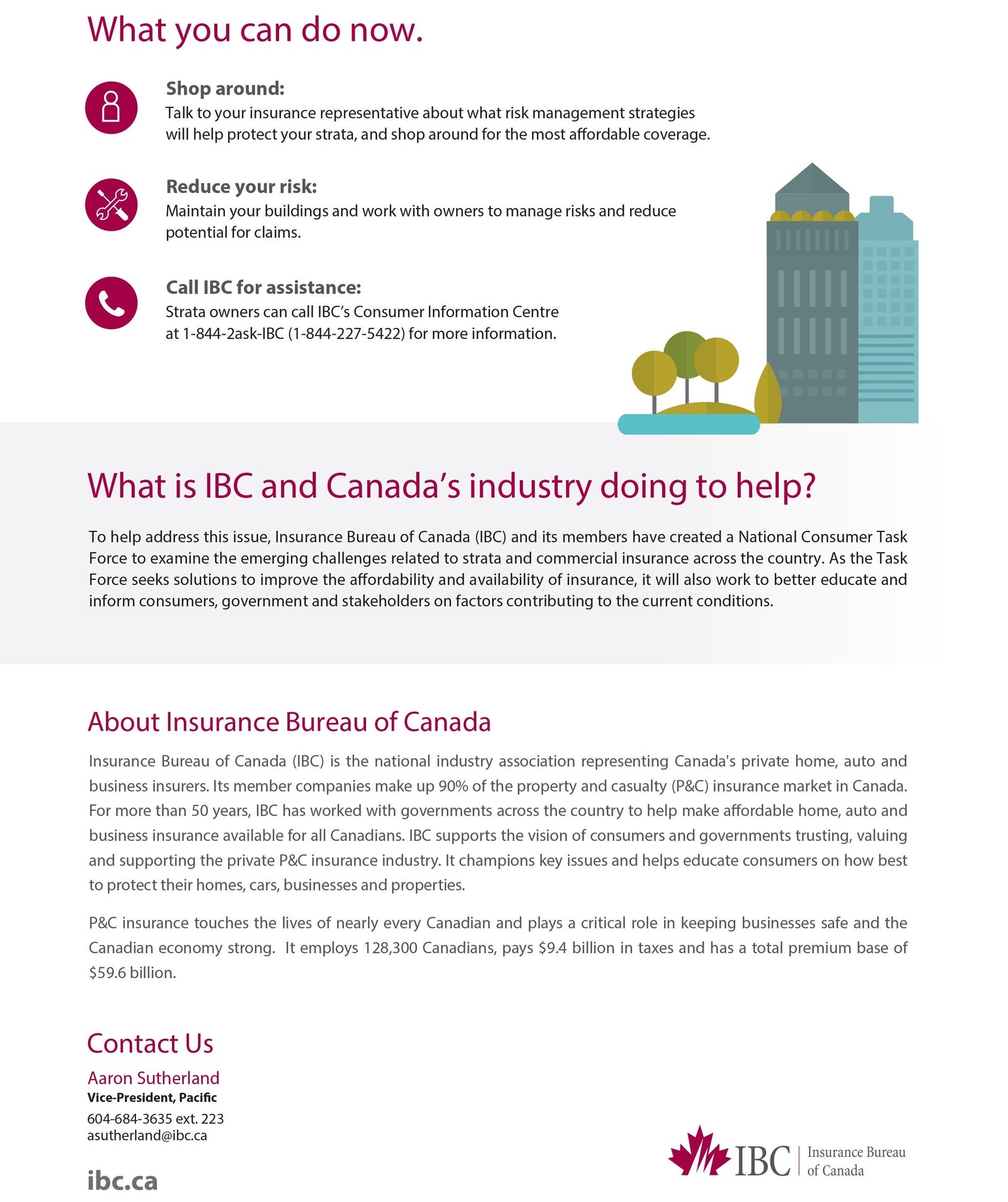 There is great concern around rising premiums and deductibles for strata properties.  I spoke to our VIP Insurance Broker, Garry at Global Insurance and he has updated us on the issues at hand.  Garry says he always asks for a copy fo the Strata insurance premium and always adds the deductible into the home owners insurance.  In the past the deductibles have been int the range of $15,000.00 to $25,000.00 in many cases which at the end of the day would cost the homeowner somewhere around $20.00 a year. 

The issue today is the maximum most insurance companies will cover is $50,000.00 costing the home owner around $40-$50 a year.  The difficulty will be the time lapse from today until the IBABC and the Insurance Council of B.C. come up with a solution for strata corporations facing higher deductibles in some cases between $100,000.00 to $750,000.00 The home owner is at risk to cover this deductible if they are the cause of the floor or fire.  In some cases, building with many insurance claims are at risk of not being insured at all.   Garry feels confident that a solution will be available in the next 6 months but what do we do in the meantime.

 If you are buying a strata if is more important than ever to read the insurance policy for the complex for any strata purchase and talk to your insurance broker
.
https://www.rebgv.org/news-archive/what-you-need-to-know-about-strata-insurance-rate-increases.html?fbclid=IwAR3L2We7yvCu1BEqaeviwoLP_YIpKUGhDoOjhK6ur8jeFkfY6k-Wd6vz5ic