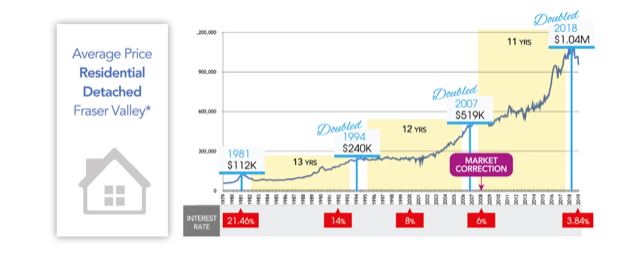 Fraser Valley stats show that a $650,000.00

house could be worth

$576,600.00 more

than a $650,000.00 townhome in 12 years. A house with a suite could also allow you to 

avoid multiple moves

in the future saving you an additional $50,000.00 on average per move.  A house will also provides more options to either assist a family member or bring in

additional cashflow

by renting the suite to a tenant.  2020 rental increases are currently 2.2% a year making a $1400.00 -2 bedroom suite worth $1827.00 a month in 12 years. Your mortgage buy down will be approx $196,560.00 in 12 years for both properties using 5% down or a HELOC at 100%.
The townhome will increase 50% making the value approx $975,000.00 while the house outperforms the townhome by increasing to $1,350,000.00  (Townhomes in the FVREB increase every 24 years since 1980 on average in the Fraser Valley and houses increase every 12 years on average in the Fraser Valley) 
If we just save one move (

$50,000

) by buying a house over a townhome and we use $1400 a month for 12 years with no increase (

$201,600.00 cashflow

) along with the additional increase in equity, a house will net you

$576,600.00 more

in 12 years.

 That is an extra $4004.00 per month

just by buying a house with a suite over a townhome at the same price.  If you have owned a townhome for at least 3 years you most likely will have enough equity to make a smooth transition into a home and you may even quality for a second home.