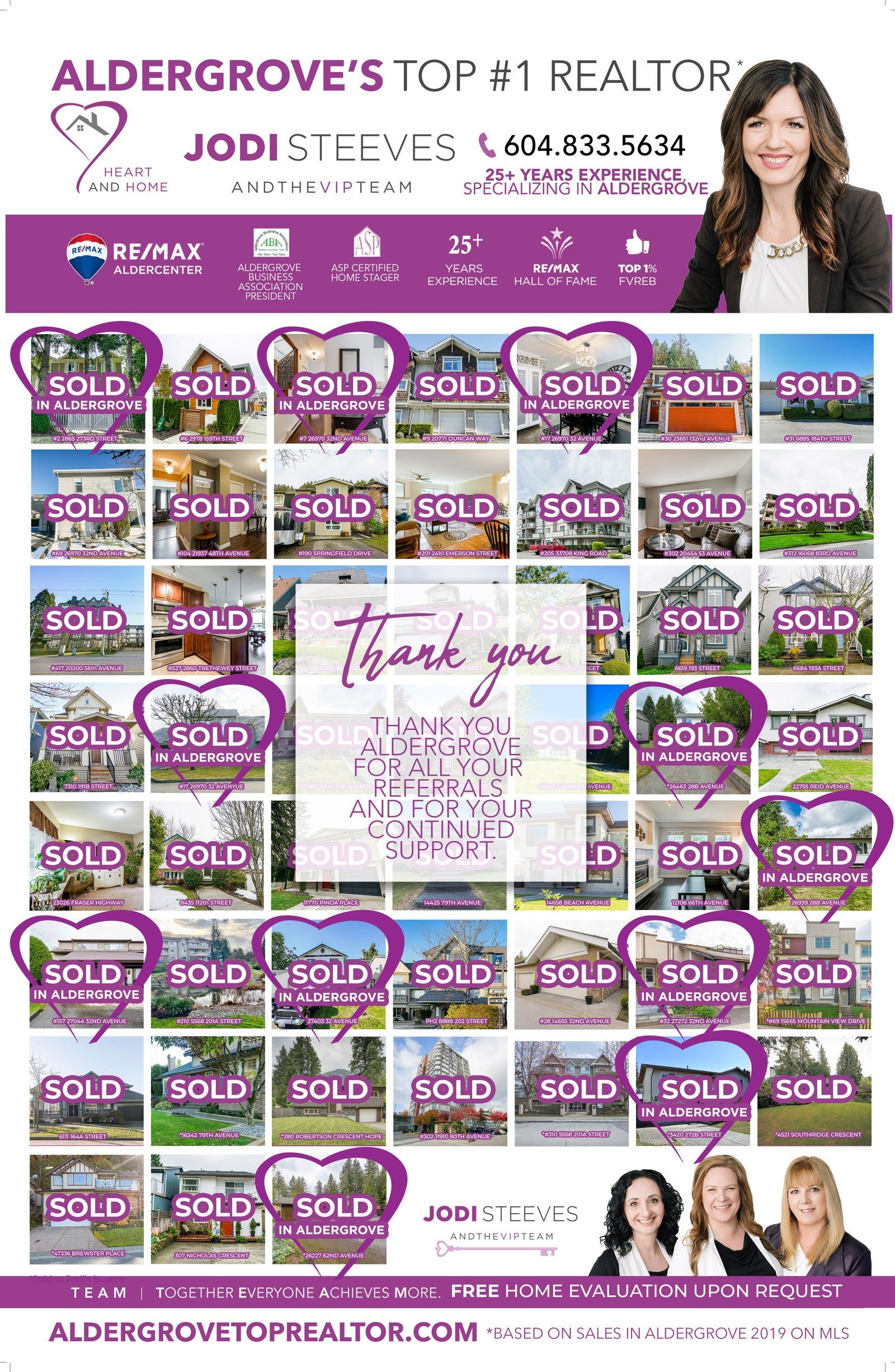 Selling your home for top dollar takes top notch preparation and professional marketing.
When it comes to the preparation, we realize that it's a stressful time in your life, and that there are probably some nagging details about your home that will negatively affect it's sale price. The average seller could potentially net thousands more tax-free dollars with the right help at a fair price.
We can refer you to a wide range of contractors whom we trust with our own reputation.
One of the hallmarks of
Jodi & the VIP Team's service
is that we also provide all of our listing clients with:
Personally shop for items to showcase your home
Large full colour mail-outs to 4600 homes monthly
To ensure the buyers looking at your home are informed, our team will work diligently to collect information about things like underground sprinklers, in-floor radiant heating, the presence of a heat pump or A/C, extra insulation in the attic, roof warranties, who are the neighbours, how many years have you lived at the home, what are the monthly electric bills & gas bills and many more categories.
We also include information such as who are the neighbors, why are you selling and which schools fall into the catchment, monthly electric and gas bills, the location of the water shut-off, the type of plumbing & wiring and local bus routes. Buying a home is scary and overwhelming and the more information you can provide, the more confident the buyer will feel. 
Providing supporting documents such as the last time you serviced your furnace and fireplace with receipts will provide further clarification to the buyer that the home has been maintained. The easier you can make it for a buyer to buy your home, the better. 
Buying before Selling will cost you thousands. We can discuss the downside of buying before selling and we can provide options to ease your concerns about timing to ensure the process is as smooth as possible. We will.not leave you homeless. After discussing the options, you may still decide to buy first but now you are informed. They may decide that the additional $25,000.00 it will cost is worth it if they can find their forever home and can avoid a second move in the future.
To discuss the process of selling in more detail, just give Jodi a call to book a consultation at 604-833-5634.
Whether you're a first time home buyer or an experienced investor, our team has a lot to offer. We have decades worth of experience evaluating homes and lots, writing strong offers in competitive markets, negotiating hard in soft markets, forming strong contracts to ensure that your interests are protected, familiarity with local amenities in the different municipalities, and after helping people buy & sell for 25 years we know what mistakes to avoid when selecting a long-term home.
We also keep up to date on the changes to the financing regulations, mortgages, and government incentives to help our buyers take advantage of everything that's available in the current market.
When viewing homes, we will point out the negatives of each home and she will show you the best homes available in any given market and explain why it may be a good option. Once you have found the one, she will knock on the neighbours doors to ask for their opinion on the area, if a train is close by we will call CN to obtain further information as to how many times the train go by and do they blow the whistle and at what hours. Did you know if there are power lines nearby, BC Hydro loans out small electric field EMF meters for testing complimentary. 
Sometimes the best deals are the ones with the bad paint colours or the dated flooring. We can quickly provide quotes for these types of renovations and negotiate that you can obtain quotes prior to possession to ensure you can have your renovations done as soon as you get the keys. 
Give us a call at 604-833-5634, we are here to lend a hand and get you on your way!
#1 Aldergrove Realtor * | #21 Realtor out of 3650 Realtors Fraser Valley Board ** | TOP 1% Fraser Valley Real Estate Board | #69 Realtor in Western Canada for Re/Max for October 2019RE/MAX Chairmans Club 2019 | RE/MAX Platinum Club 2008-12,14-19ASP Certified Home Stager.
*
Based on Residential sales on the MLS from Jan to Dec 2019 Fraser Valley Real Estate Board.