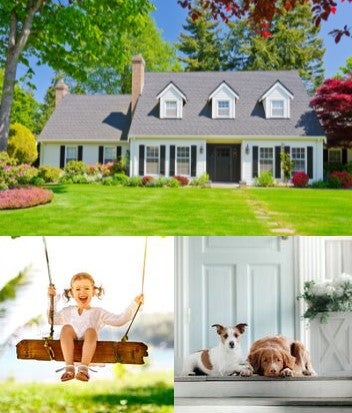 Specializing in Aldergrove, Langley, Abbotsford & the Fraser Valley 
25+ Years experience selling beautiful homes in Aldergrove and the Fraser Valley, Top 1% Realtor* Re/Max Hall of Fame, ASP Certified Home Stager.
Welcome to our Website!
We look forward to getting to know you better, and we want to give you the kind of exceptional service that develops a lifelong relationship.
Jodi is a top
1% Realtor
in the Fraser Valley, with over 85% of her business coming from past clients and referrals. She is committed to
building relationships that last a lifetime.  
She does this by providing regular market updates during the selling process so her clients know how they fair against their competition at any given time,  she is constantly learning by attending various seminars with key note speakers so she can provide the best advise so her clients can avoid costly mistakes in the future.  This
sometimes means walking away from a home and looking at other options and calling on her VIP team to ensure her clients have a competitive edge when selling and buying
.  
She does not receive referrals from her VIP team, rather she asks that they provide VIP service at competitive rates.  

Her VIP team includes, mortgage brokers, movers, plumbers, electricians, painters, designers, maids, flooring experts, property management

and many more industry leaders.

 
When
selling, any issues will be handled immediately so her clients benefit with a quick sale at the best price possible.  She will
personally shop
for her clients to provide the best accessories so the photo shoot is successful. 
She can organize new flooring
or
fresh paint,
along with color and product samples
 with both of these services
payable at closing
if funds are tight to ensure you maximize your sale price.  She also has great contacts for creative financing as it gets difficult to finance major fixer uppers or multiple rental properties. 
 Her VIP team will provide
complimentary quotes
for renovations or repairs which adds tremendous value when selling without adding any stress or financial cost to her sellers. Now the buyer will not overestimate the costs
ensuring they do not reduce your sale price due to inaccurate information
saving our sellers thousands of dollars.
A recent quote that was given from our VIP team was to add a 2nd laundry room upstairs as the laundry down would not be suitable if the owner rented out the basement.  The quote is posted in the future location with a written estimate from our contractor and now the
buyer is confident
that the location works and moves forward in their decision process. 
 She has also personally designed past client gifts for her clients so they feel appreciated and she hosts several get togethers each year to stay connected as friends.  
She is traditional and believes a

handshake stands.

  She works with a business coach every 2 weeks focussing on how to stay one step ahead in a fast-paced industry. 
She has lived her whole life in the Fraser Valley and she has been a Realtor for over 25+
 years.   She now operates her business from an
Aldergrove Storefront
located at 27272 Fraser Hwy which is open Monday to Thursday 9-4pm. Fridays are set aside for personal growth such as coaching, seminars, fitness and relaxation. Saturdays are busy supporting the Aldergrove Business Association or hosting open houses or meeting with clients. Sundays are for family day. 
Jodi loves to play
baseball
and her favourite thing to do is to watch a live baseball game whether it's the Mariners playing in Seattle or the Blue Jays visiting.  She will often wear both teams memorabilia.  She enjoys trying new wines, listening to country music and hanging out with friends and family.  She loves to try new things and appreciates the simple things in life.
Jodi is up early starting her day at 4:30 am which begins with prioritizing the day and handling offers, preparing home evaluations over a cup of coffee, goal setting and reading, then she hits the gym every second day and then it's back home to meal prep for her 9 year old and husband Scott.  She takes Friday afternoon off for a date with her husband and she plans weekend getaways every 3 month usually at Whatcom lake or Harrison Hot Springs to build memories with her family.  Her favourite magazine is
Real Estate Wealth
and her favourite books are
Brian Tracey-Goals
, Dan Buettner-Thrive and Kobe Bryant-Relentless.  One of her favourite things to do it to read these books to Jordan and watch him highlight what he thinks is important.  He uses all of the colours and then the book is tucked away and stored in his memory box. 
Jodi hosts regular real estate seminars as well she speaks as a guest for Ozzie Jurock in Vancouver educating her clients or guests about maximizing their sale, investing, cashflow, sweat equity deals, timing, whether it's best to sell or buy first and how to sell less often saving thousands in expenses by thinking longer term.
.  The average homeowner sells 4.5-5.5 times in their lifetime.  If just one move can be avoided it would be so financially beneficial.  For example, if you sold a $400,000.00. home and bought an $800,000.00 home, the overall expenses would be roughly $50,000.00.  
 The expenses can quickly add up from movers, to renovations that are always needed along with the selling and buying expenses.  Jodi believes to
buy and hold
if you can.  
Did you know real estate in the Fraser Valley has doubled every 11-13 years
since 1981 and condos took 27 years to double?  Maybe it's time to partner up with your parents or a good friend and buy a house vs each of you buying your own condo?  Jodi is available to meet in person to discuss this in more detail if this is a good fit. 
Jodi is the
President of the non profit Aldergrove Business Association
where Jodi and her team of directors work with the ToL on many initiatives to help improve the downtown core of Aldergrove addressing the issues the business owners are facing on a daily basis.  We have
created a historical paint Facade
to provide guidance for developers and landlords, the "Imagine Your Business Campaign" was a big success offering high end designs for vacant storefronts to.help attract a high end tenants.  
Team Aldergrove
is underway which is a group of volunteers who will donate their time and resources to complete a makeover on a few select lucky businesses. We completed a high end drone video showcasing the new $39 million dollar Aldergrove Credit Union Community Centre and Otter Co-Op Outdoor Experience highlighting the people involved in bringing this facility to life along with a detailed survey asking Aldergrove residents what type of businesses they would they like to see join the downtown core.  
341 surveys were received
and shared with the ToL.  She is currently undertaking a program promoting "Making it easy to shop local in Aldergrove" for 30 days starting Nov 12th to Dec 12th by featuring an ABA business daily.
    Jodi helps out with the Aldergrove Starfish Backpack program on select Thursdays which is run by the non profit 
Aldergrove Rotary.
She also has
3 children
, 2 who are grown and Jordan who is 10 years old.  
 Shelby, who is 24 years old, just completed her teaching degree at UVIC and Marisa, who is 20, is living in Kelowna studying sports medicine and training in martial arts. Jordan plays competitive baseball like mom and dad. He is a great pitcher, just like his Uncle Dave. 
Jodi has personally
bought fixer uppers and renovated homes
from the studs inwards,
stratified a duplex
and she has
managed her own rental properties
which has helped many of her up and coming investors.  Jodi can help you with writing ads, providing the paperwork needed for tenants and she can offer advise with regards to the pitfalls when becoming a landlord. Just missing one critical step when dealing with tenants could make your file invalid if you ever need to go to court. 
She has a great eye for seeing the potential in a deal.  Ask her how you can add value to your existing property or how to gain some financial lift on your purchase or principal residence.
 If you are just wanting an
up to date evaluation
so you can stay current with today's market trends or you are wanting to know
what renovations will have the greatest return 
over time or 
is it better to sell first or buy first
, Jodi is available to discuss all of these topics and more. 
You can call or text Jodi direct at 
604-833-5634
 . 
Jodi's husband Scott was doing high-end home renovations for 5 years before joining the team back in 2005, often lending a hand preparing their clients homes by assisting with some painting and handyman work for the team until a few years ago.
Scott acquired his real estate license in 2017 and shares Jodi's dedication to our clients.
Scott is in charge of the teams IT department and researching all of the information that is needed for each listing to ensure we market each home to it's fullest potential.  Scott will provide calculations for our development projects, provide a home owner with the size of a shop that the lot will accommodate and he prepares our 8 page custom brochures by visiting each home to gather pertinant details.
Scott's deep sense of loyalty and long-term outlook are very much appreciated on a daily basis. 
Jolynn has worked with the team for over 10 years, and she is the person working hard behind the scenes to facilitate the seemingly stress-free process of buying or selling with Jodi and the Team.
It takes a lot of work to gather all the information we need, coordinate appointments for the various professionals involved, ensure that everything goes well on moving day, and manage all of our files and more. 
 Jo works at our Aldergrove storefront Monday to Thursday and works from home on Friday's. 
I often see updates from Dropbox flash across the top corner of my screen at midnight or as early as 5:30 a.m. during the week.  Many times I've sent her a text saying "Go to be
d Jo! ;)"
Billie 
Billie Semak is a licensed Realtor who brings a wealth of knowledge and heart to our team with 14 years experience.  Her warmth and laughter will light up any room.  Billie is known for writing impeccable contracts and taking care of her clients best interests.  She has a grown daughter and a son Brennan who is 10. He is an avid ball player and Billie and her husband Chris spend their down time at the park supporting their son.  Billie also volunteers 2x a week at the Senior's Centre assisting the elderly.  Buying a home will seem easy when Billie is by your side.  
There are a lot of great people who we work with on a regular basis.  Many of our VIP team members are 
 involved in the majority of our transactions one way or another. You can read more about these awesome people in our Team page.  Make sure to hit the
VIDEO
CLICK HERE
button under our VIP team photo to see our
TEAM VIDEO.
Selling your home for top dollar takes top notch preparation and professional marketing.
When it comes to the
preparation
, we realize that it's a stressful time in your life, and that there are probably some nagging details about your home that will negatively affect it's sale price. The average seller could potentially net thousands more tax-free dollars with the right help at a fair price.
We can refer you to a wide range of contractors whom we trust with our own reputation.
One of the hallmarks of Jodi & the VIP Team's service is that we also provide all of our listing clients with:
Personally shop for items to showcase your home
Large full colour mail-outs to 4600 homes monthly
Buyers today want information.  
To ensure the buyers looking at your home are informed, our team will work diligently to collect information about things like underground sprinklers, in-floor radiant heating, the presence of a heat pump or A/C, extra insulation in the attic, roof warranties, who are the neighbours, how many years have you lived at the home, what are the monthly electric bills & gas bills and many more categories. 
 We also include information such as who are the
neighbors
, why are you selling and which
schools
fall into the catchment,
monthly electric and gas bills
, the location of the water shut-off, the
type of plumbing & wiring
and local bus routes.  Buying a home is scary and overwhelming and the more information you can provide, the more confident the buyer will feel. 
Providing supporting documents
such as the last time you serviced your furnace and fireplace with receipts will provide further clairifcation to the buyer that the home has been maintained.  
The easier you can make it for a buyer to buy your home, the better.  
Buying before Selling will cost you thousands.  We can discuss the
downside of buying before selling
and we can provide options to ease your concerns about timing to ensure the process is as smooth as possible.  We will.not leave you homeless.  After discussing the options, you may still decide to buy first but now you are informed.   They may decide that the additional $25,000.00 it will cost is worth it if they can find their forever home and can avoid a second move in the future.
To discuss the process of selling in more detail,  just give Jodi a call to book a consultation at 604-833-5634.
Whether you're a first time home buyer or an experienced investor, our team has a lot to offer. We have decades worth of experience evaluating homes and lots, writing strong offers in competitive markets, negotiating hard in soft markets, forming strong contracts to ensure that your interests are protected, familiarity with local amenities in the different municipalities, and after helping people buy & sell for 25 years we know what mistakes to avoid when selecting a long-term home.
We also keep up to date on the changes to the financing regulations, mortgages, and government incentives to help our buyers take advantage of everything that's available in the current market.
When viewing homes, Billie will point out the negatives of each home and she will show you the best homes available in any given market and explain why it may be a good option.   Once you have found the one, she will
knock on the neighbours doors
to ask for their opinion on the area, if a train is close by we will
call CN
to obtain further information as to how many times the train go by and do they blow the whistle and at what hours.  
Did you know if there are power lines nearby, BC Hydro loans out small electric field EMF meters for testing complimentary. 
Sometimes the best deals are the ones with the
bad paint 
colours
 or the dated flooring.
 We can quickly provide
quotes
for these types of renovations and negotiate that you can obtain quotes prior to possession to ensure you can have your renovations done as soon as you get the keys.  
Give us a call at
604-833-5634
, we are here to lend a hand and get you on your way!
* Ranked #15 out of 3650 Realtors in the Fraser Valley as of October 2019 
Quick Contact
Jodi Steeves / Jodi and the VIP team
Re/Max Aldercenter Realty
27272 Fraser Hwy
Aldergrove
BC
V4W 3L1
Phone:
604-833-5634
Email:
jodisteeves@shaw.ca